Principal's Message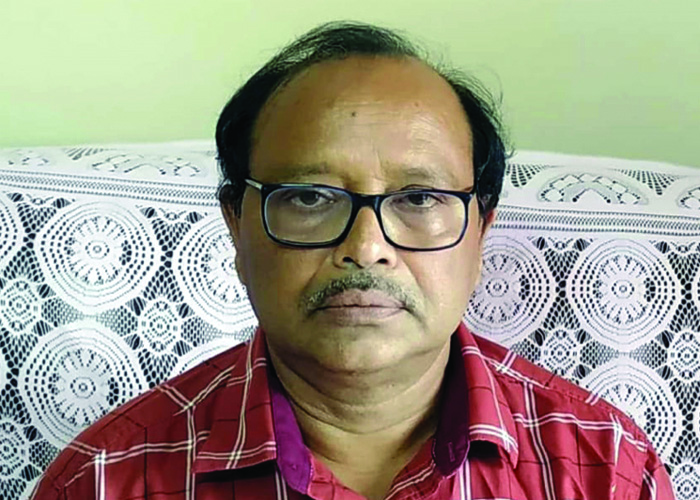 I am beaming with pride as I sit to pen down this note. The pride emanates from the knowledge of those alumni who have left an indelible mark on the sands of time and from the reassurance that there will be many more such footfalls in that direction. Established in 1972, Chakdaha College has today become synonymous with the idea of empowerment, progress, discipline, integrity and success. The college entered into its fiftieth fold in November, 2021 and the past five decades flaunt a tapestry intricately woven with tales of hardships, dreams, struggles and success. Although the students hail from humble backgrounds, they aspire and achieve ever so high. It is this environment that the college endeavours to create for its students, where the will to dream and the power to realize it is honed. Tellingly so, our alumni are flourishing in different arenas of life today. Some have settled in academic services including schools and colleges, while others have taken up administration. From the West Bengal Civil Service to Banking, our students have paved their own way. There are more who have immortalized the name of the college on national and international platforms, both in sports and athletics.
Working with a sturdy body of 104 teaching staffs and 32 non-teaching staffs, the college can boast of its human resources that attempt to cater to the needs of the students round the clock. Besides the core curriculum, the college frequently organizes add-on courses for the students in order to bring out their abilities at their best. These courses run across a vast range, from a collaboration with the British Council to Yoga classes organized for female students, to a course in computer basics. The aim is nonetheless one, to sharpen and mould the skills and abilities of the students. The college frequently organizes seminars and cultural programmes as well to align their educational learning with the ability to think and create. Accordingly, the teaching-learning process is constantly revised, and the updated methodologies are integrated into the process. Recently five smart classrooms and an easy availability of the ICTR tools have been facilitated. The science-based subjects especially run with completely modernized laboratories and updated equipments. Funded with the RUSA 2.0 Grants, the laboratories and the equipments are at par with the current CBCS syllabus. Every year, students from the science stream join esteemed institutions of higher education like the IITs, the IISERs, IISc etc. through JAM.
With our mission to make Chakdaha College a leading institute of higher education and with our vision to impart quality education and to foster in every student a holistic temperament and aptitude, we are working in unison and honesty for a better future for the students and the society at large.
Dr. Swagata Das Mohanta
The Principal